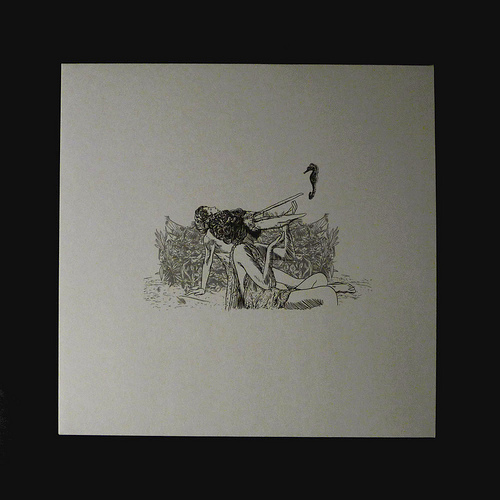 A mais recente aquisição vinílica lá para casa:
"Insónia" de Tiago Sousa & João Correia.
Encontrei este álbum por mero acaso no blog See what you hear que só por isso vale a pena visitarem assiduamente (aproveito para recomendar a audição desta música do Tom Zé que vai andar por Portugal no final do mês).
Do álbum "Insónia" só tenho pontos a favor. Nem um contra.
Um som perfeito numa fantástica edição em vinyl, limitada a 500 exemplares.
Um grafismo sem mácula, ilustrado por Pedro Lourenço.
Podem ouvir o álbum por inteiro (mais um ponto a favor) no site da editora Humming Conch.
E tal como me disseram na Trem Azul, este é possivelmente um dos melhores trabalhos realizados em Portugal.
Oiçam e digam-me o que acharam.
_

The most recent acquisition for my vinyl collection:
"Insónia" de Tiago Sousa & João Correia.
A fantastic album that I've found while surfing on the blog See what you hear.
In a limited vinyl edition (500), perfectly designed, illustrated by Pedro Lourenço released by the Humming Conch (where you can listen to the entire album).
Listen, and tell me what you think.