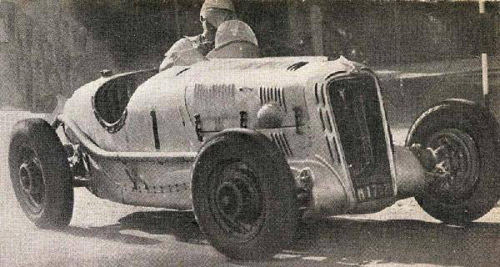 Manoel de Oliveira is a famous Portuguese film director that just turned 100, and he's is still making movies. He has recently received the golden palm, at Cannes, for his lifetime achievements.
But for those that don't know, Manoel de Oliveira it's not only a film director, but he also competed as a race car driver in the early days. The picture above it's him in the International Estoril Circuit, in 1937. A race that he won, with a Ford V8 Special.
By the way, check this illustration by Ricardo Santos, based on the photo above.